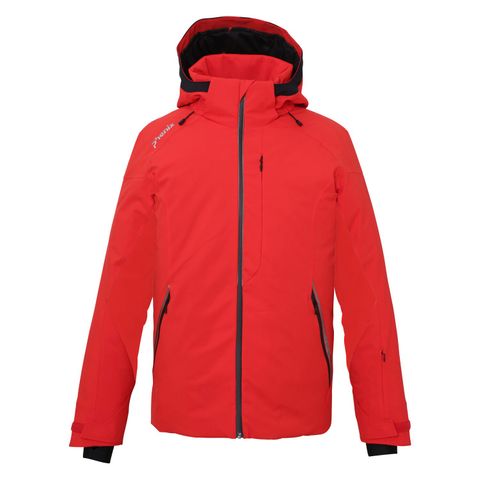 PHENIX LASER MENS JACKET - FL RED
Stock Level:
In Stock
In Stock
In Stock
In Stock
In Stock
In Stock
Description
The Phenix Laser Ski Jacket for men is a regular fit, classic cut ski jacket. Highly technical the Laser Jacket combines style, technicality and value.
DERMIZAX EV: The heavy-duty fabric that redefines comfort for performance fabrics. It is configured to provide maximum comfort by: an exceptionally high resistance to water pressure (that protects against the heaviest storm precipitation conditions) and greatly improved breathability. Entrant Dermizax EV's comfortably dry feel quickly returns compared to other fabrics. Furthermore, the ultrathin membrane provides Entrant Dermizax EV with a feather smooth texture and lightweight configuration with superior water resistance rating: 20,000mmH2O and excellent breathability rating 20,000g/m2/24hrs.
THUNDERON DIGENITE THERMO: Digenite Thermo insulation contains Thunderon® fiber for superior warmth and heat retention. Digenite Thermo insulation is a ceramic composite incorporating Copper Light (Sunlight and other Light) which Infrared Rays (Short and Long) which are invisible to the eye. By an exothermic heat generation from natural sunlight and body energies, generates heat and retains this heat. Digenite Thermo material absorbs these electric waves to generate heat. Furthermore, this Thunderon® Digenite Thermo has strong anti-microbial and static electricity minimizing properties.
4-WAY STRETCH: enhances higher mobility and flexibility for your better performance. This 4-way Stretch fabric allows to provide you collections with superior silhouette and maximum mobility.