Home

/

ARBOR 19 POPARAZZI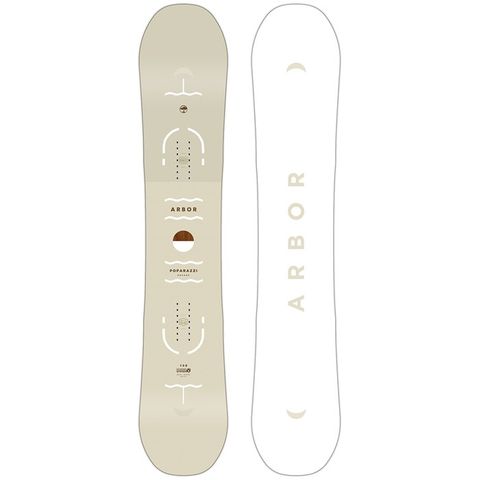 ARBOR 19 POPARAZZI
Stock Level:
In Stock
In Stock
In Stock
Description
The Poparazzi features a lively, comfortable flex, and a user-friendly shape that makes it easy to ride all day long. In building the Poparazzi, we sought to design an affordable snowboard that wouldn't weigh too heavy on your wallet, allowing you to work less and ride more. A step up from the Ethos, the Poparazzi is a women's specific mountain-twin perfect for riders who are just getting into the sport or more seasoned snowboarders looking for Arbor quality at an affordable price point.
Hand Dyed Ash Power Ply Inlay
Single Malt Core - Our standard wood core for highly reliable return and lasting durability. Made from 100% sustainably grown Poplar wood.
Extruded Base - A tough, user-friendly extruded base that delivers lighter-weight performance
Biax Glassing - A biax over biax lay-up that's designed for park and street inspired all-mountain riding. Also creates a good platform for learning.
A 360 degree, fully wrapped sidewall that eliminates the need for tip fill, while effectively tying the whole snowboard together. A technology that delivers incredibly tight tolerances for improved board life and durability.
Spoonhead Tip Profile - All-mountain function in a range of snow conditions.