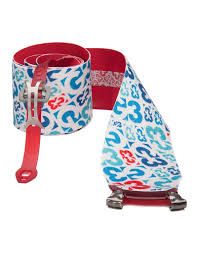 G3 ALPINIST SKINS
Stock Level:
Out of Stock
Out of Stock
Out of Stock
Description
Laminated Tip Connector: Low profile, self-aligning stainless steel hands for a secure, lightweight connection.
Tail Connector: With 16cm of length adjustment range, and 'pop up' feature to make it easier to remove your skins with your gloves on.
Removable Rip Strip: Reduces skin-to-skin adhesion, making it easier to pull apart skins. New this year, if your glue gets contaminated on an epic traverse, you can remove the strip for extra adhesion.
Premium Plush: Proprietary lightweight, fast gliding, supple yet super durable nylon plush.
Non-Toxic Adhesive
PFOA Free: G3's new skin waterproofing treatment exceeds environmental standards.