Home

/

ROME POWDER DIVISION PT 2016 MENS SNOWBOARD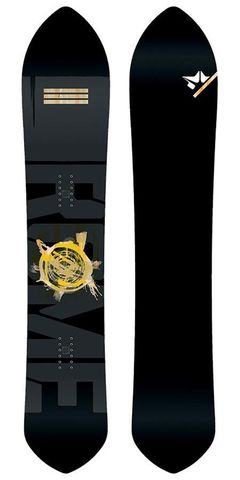 ROME POWDER DIVISION PT 2016 MENS SNOWBOARD
Stock Level:
In Stock
In Stock
Description
Ready to make the dive into the steep and deep, but unsure where to start? Snag the Rome Powder Division Pintail Snowboard; this surf-inspired shape rings in a bit more true-to-snowboarding than all of the other experimental shapes out there, which means that when you're not skipping around in waist deep pow, you can, you know, actually turn your snowboard.
POWDER S 3D ROCKER: For the Powder Division Boards, Rome created a 3D version of the Powder S Camber to give more forebody float in powder. Rome put a spooned out 3D rocker in the nose of the board and combined it with positive camber in the mid section and in the tail. The result is a round, floaty performance up front, with full powered slash-ability in the back. Great for surfing untracked snow.
PINTAIL SHAPE: Set back directional board with maxium floatation in powder snow conditions.
POP CORE MATRIX: Do-anything performance that balances lightness, response, and strength with two zones of low-density wood.
STRAIGHT BAX CARBON LAMINATE: This laminate takes the freestyle-oriented flex of 90 degree biaxial fibers and adds in longitudinal carbon strips that increases ollie power without any unwanted overall stiffness.
TURBORODS/CARBON SINGLE BARREL NOSE: A single rod of dynamically-flexing carbon in the nose to dampen and stabilize performance in powder.
SINTERTRUE BASE: Fundamental sintered performance, this base fuels the speed of many of Rome's mid-level freeride and park boards.
2X4 MOUNTING PATTERN WITH 12 INSERTS: Industry standard mounting configuration offers maximum binding compatibility and a wide range of stance options.